Election monitoring

The experiment "Machine Voting"
On May 25, 2014 during the elections for Members of the European Parliament of the Republic of Bulgaria in Sofia /55 sections/ and district Pazardjik /45 sections in Pazadrzhik, Velingrad and Rakitovo/, an EXPERIMENTAL MACHINE voting will be held in 100 polling stations.
Organizational body of the experimental machine voting.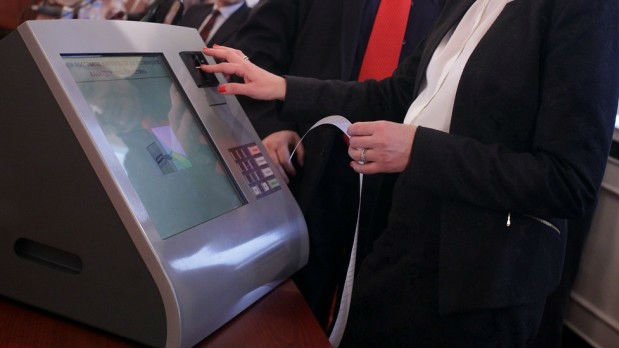 The Central Election Commission is the institution which organizes, directs and controls the experimental machine voting and data processing; summarizes and analyzes the results.